Home
»
Trailer Jetters & Pressure Washers
Custom Manufacturing Capabilities:
Up To 65 Gallons Per Minute
Custom Drain Jetters
Cam Spray has made a reputation for itself in the sewer and drain jetting industry. We strive to manufacture affordable and profitable sewer and drain jetting systems using the highest quality components to give you great return on the investment and machine reliability over the long haul. Cam Spray has always produced equipment with the owner/operator in mind and our standard models reflect the customer's needs and wants.
Custom Pressure Washers
Cam Spray still builds our pressure washing systems the old fashioned way… One at a time. Of course we like to build as many machines per run as possible, but we also realize that you may want something different. We have sold our pressure washers and water blasters to commercial cleaning, plumbing and waste water professionals since 1971. We understand that you know your business and what it takes to make your job easier. Many times, professionals like you come to us and request modifications to existing washing system designs that enhance the way our products are used in the real world. These changes are made while the machine is being produced in this "one at a time" environment usually at no additional cost. Ironically, many of the ideas that commercial operators request end up as standard features on future products, including our misting systems and water pumps. We welcome your suggestions and believe the sharing of ideas adds to the value of our products that have become the choice of professionals since 1971.
Custom OEM Manufacturing & Private Labeling
In addition to our stock models, Cam Spray also manufactures custom machinery for OEM and private label customers. Our experienced staff can provide assistance with design and prototyping when needed.
Cam Spray applies LEAN manufacturing methods and maintains relationships with vendors who are committed to supplying high quality at fair prices. We are not the cheapest supplier of custom pressure washers and drain jetters for a reason — we will not sacrifice quality by cutting corners.
After the sale, private label and OEM customers are supported by a full service repair department at our factory and a network of service providers located in every state. Technical phone support is available free of charge.
If you do not see quite what you are looking for, contact us or call 800-648-5011. We will be happy to discuss your custom washing systems application with you. Below you will see some examples of custom machines we have built the past few years.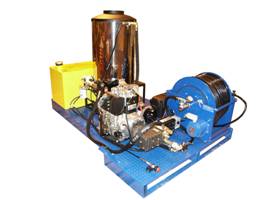 11 gpm, 2500 psi Diesel Driven Hot Water Pick Up Mount Trailer Jetter for Los Angeles Water District.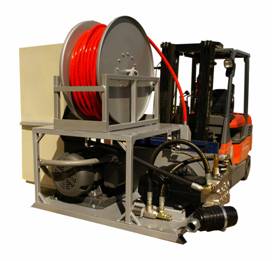 60 gpm, 2000 psi 100 h.p. Custom Sewer Jetter with soft start for University of Kentucky Hospitals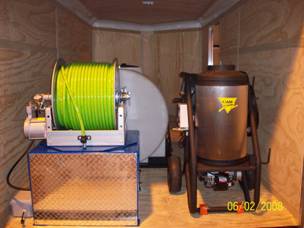 Custom Trailer Jetter 11.5 gpm, 2500 PSI, 325 gallon water tank and hot water option mounted in a customer's enclosed trailer.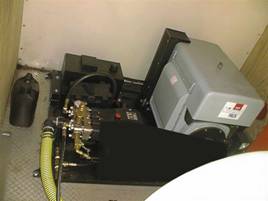 Custom Pressure Washer 18 gpm, 4000 psi, Hatz Quiet Pack skid.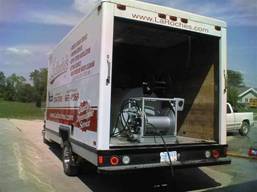 Custom Diesel Powered Pressure Washer 18 gpm, 4000 psi in a customer's Van Body Truck