20005SHDE Replacement Parts
Cam Spray offers a comprehensive selection of top-quality replacement parts for your
20005SHDE pressure washer
, ensuring that your equipment maintains peak performance and longevity. Whether you need replacement
hoses
,
nozzles
, pumps, or
other components
, Cam Spray's parts are designed to seamlessly integrate with your pressure washer, allowing you to tackle a variety of cleaning tasks with confidence. Don't compromise on the efficiency and effectiveness of your pressure washer – explore Cam Spray's range of
replacement parts
to keep your equipment running smoothly and to ensure consistent, reliable results.
Shop 20005SHDE replacement parts below.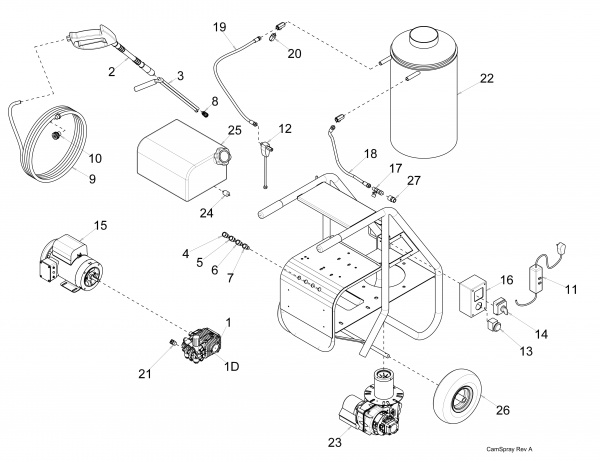 Click to Narrow Your Results
Click to Narrow Your Results
Upgrade Your Cleaning Power with Our Industrial Hot Water Pressure Washers
Is your current hot water pressure washer falling short of your cleaning expectations? At Cam Spray, we understand that efficiency and effectiveness are paramount when it comes to cleaning tasks. That's why we've designed a range of cutting-edge
hot water pressure washers
that outperform older models in every way. With improved heat delivery, higher pressure capabilities, and enhanced energy efficiency, our hot water pressure washers not only save you time but also money in the long run. Say goodbye to stubborn grease, grime, and dirt; it's time to upgrade to a cleaner, more powerful solution that will transform your cleaning experience.
Explore our SH selection
today and experience the difference for yourself.
Your Go-To Manufacturer of Commercial & Industrial Heated Pressure Washers
Cam Spray
has always believed in keeping it simple. From our headquarters in Iowa Falls, Iowa, we keep family values, faith, and hard work at the center of everything we do. Our growth comes from satisfied customers. That's why we continuously test and modify our machines, supply
replacement parts,
and provide comprehensive
resources
. Our experience has prepared us to work with any industry, including:
Contact Cam Spray Today For All Your Spray Equipment Needs
Contact us
for more information on our industrial hot water power washers.
Request a quote
to start an in-depth price analysis. Our expertly trained customer support team is standing by to find the best heated pressure washer for your application.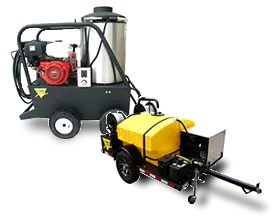 Our American made pressure washers and drain jetters are built the old-fashioned way: one at a time and tested by hand