25006PM Replacement Parts
For those seeking reliable and high-quality replacement parts for 25006PM pick-up mount pressure washers, Cam Sprays has you covered. With their extensive range of replacement components, you can ensure your pick-up mount pressure washer continues to operate at its best. From pumps and hoses to nozzles and fittings, Cam Sprays offers a comprehensive selection of parts designed to seamlessly integrate with your existing setup. Rather than replacing your entire pressure washer, exploring Cam Sprays' replacement parts can provide a cost-effective solution that prolongs the lifespan and efficiency of your equipment. Keep your pick-up mount pressure washer running smoothly with Cam Sprays' dependable replacement parts.

Shop 25006PM replacement parts below.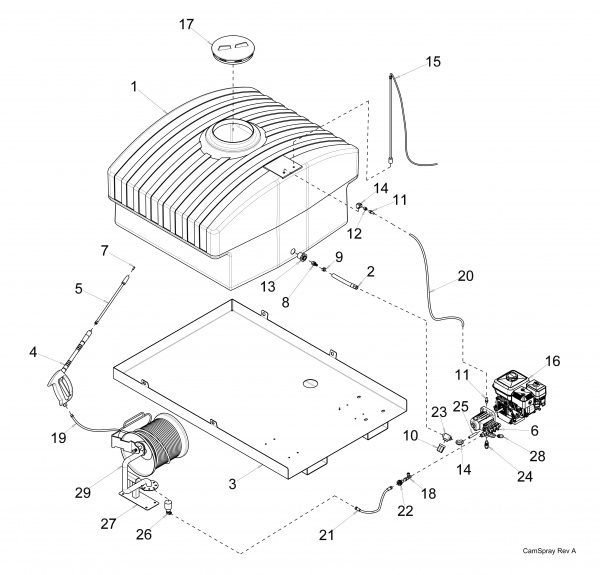 Click to Narrow Your Results
Click to Narrow Your Results
Upgrade Your Cleaning Power with a New Pickup Mount Pressure Washer Today!
If you're in need of a new cold water pressure washer to enhance your cleaning efforts, consider exploring our selection of
skid and trailer mount
models, rather than searching for
replacement parts
for your existing pressure washer. Upgrade your cleaning experience and achieve outstanding results by browsing our range of
cold water pressure washers
today.
Your Go-To Manufacturer of Commercial & Industrial Cold Water Pressure Washers
Cam Spray
has always believed in keeping it simple. From our headquarters in Iowa Falls, Iowa, we keep family values, faith, and hard work at the center of everything we do. Our growth comes from satisfied customers. That's why we continuously test and modify our machines, supply
replacement parts,
and provide comprehensive
resources
. Our experience has prepared us to work with any industry, including:
Contact Cam Spray Today For All Your Spray Equipment Needs
Contact us
for more information on our industrial cold water power washers.
Request a quote
to start an in-depth price analysis. Our expertly trained customer support team is standing by to find the best cold water pressure washer for your application.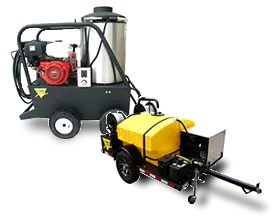 Our American made pressure washers and drain jetters are built the old-fashioned way: one at a time and tested by hand