New Products
Cam Spray has added a few new machines for 2021.
These offerings are new current production models and added features and styles that are becoming our fastest moving machines and top choices for sewer and drain cleaning professionals and the pressure washing industry!

Most of these machines were originally custom built for exactly to fill a customer needs and have now become standard models.


Call us @ 800-648-5011 Cam Spray also will custom design and build for your application.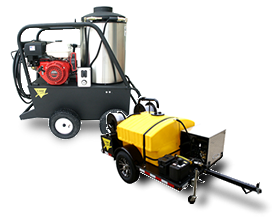 Our American made pressure washers and drain jetters are built the old-fashioned way: one at a time and tested by hand